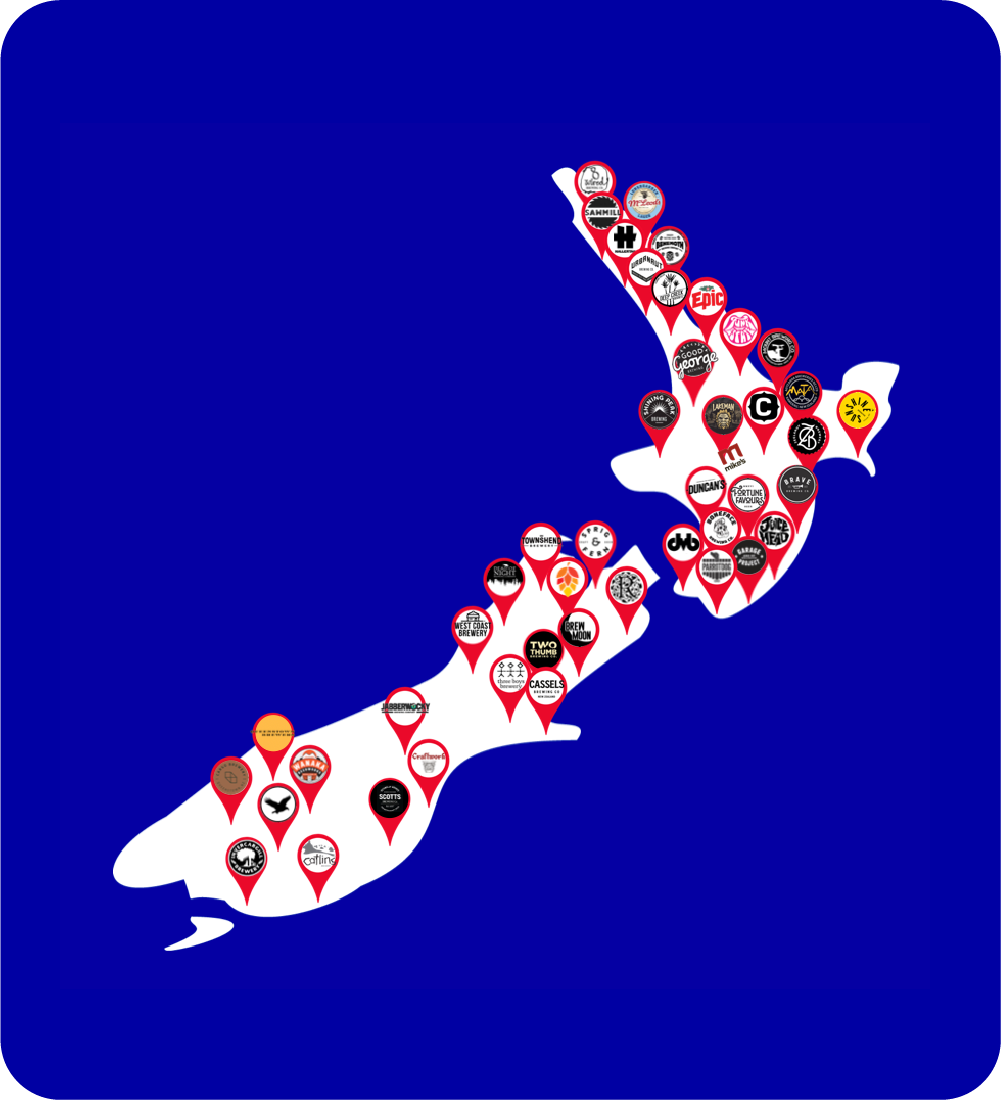 THE NZ BREWERY TOUR™ SUBSCRIPTION
Delicious beer from our featured brewery every month.
Every month we'll send you at least 12 craft beers direct from a different award-winning brewery. As a subscriber, you'll automatically get the box from our featured brewery of the month as well as first, priority access to one-off boxes, specials, and swag. Pause, skip or cancel at any point too....no wuzzas! 

Subscribe today and SAVE $20 ($10 off your first two deliveries). That's 12 incredible brews for only $58.00*. Simply enter 'TOUR20' at checkout. Pause, skip or cancel at any point too. Let's Hug! 
Fresh and interesting beers delivered monthly
How it works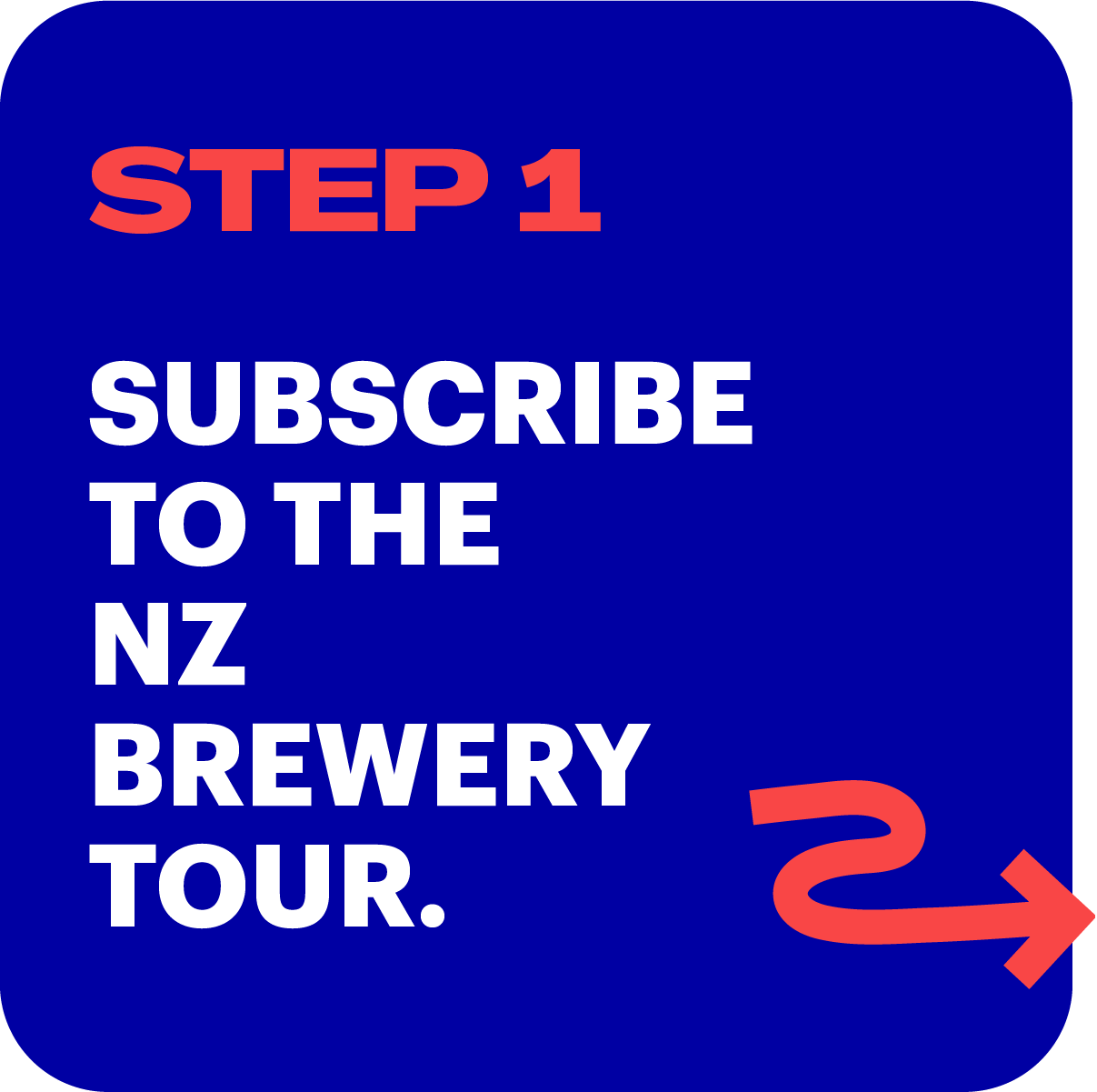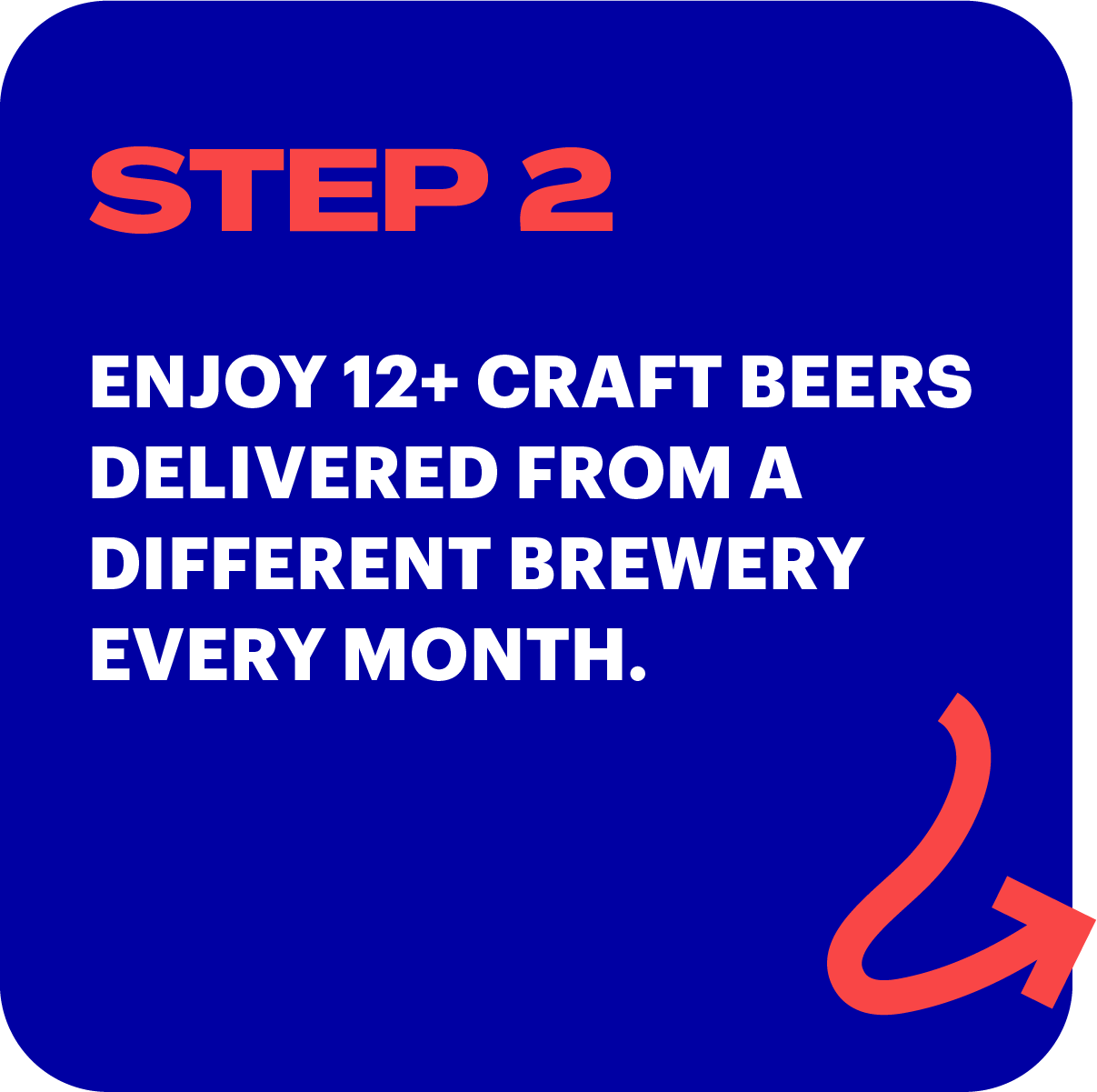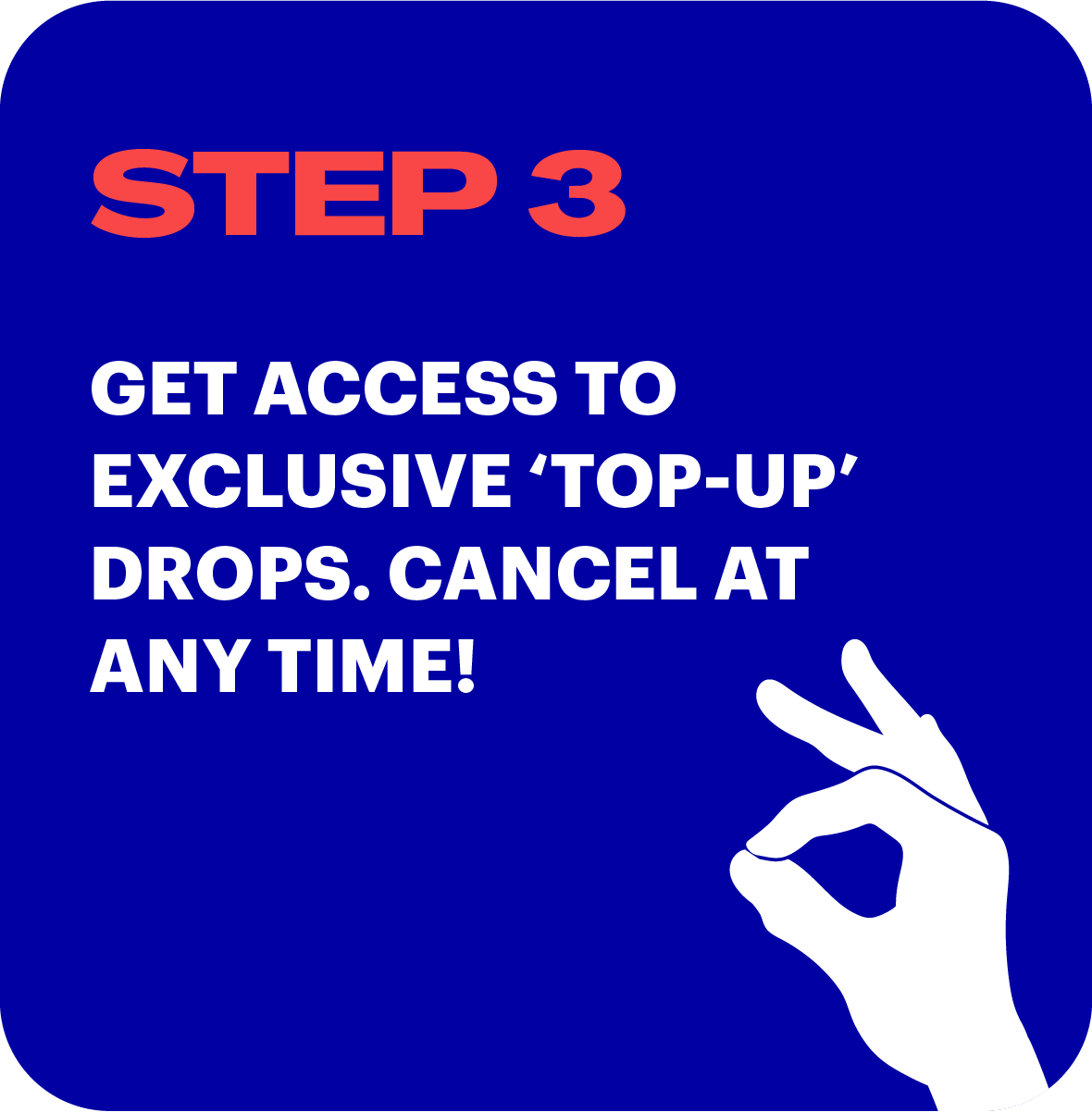 *🚌NZ Brewery Tour™ Monthly Subscription
We are FIZZING to let you know that the iconic Epic Brewery is BACK on the Brewery Tour™ WITH A BANG.....and just in time for Xmas....EPIC!!!

There is no denying that Epic are the trailblazers of the NZ craft industry. To celebrate their return, we have partnered with them to bring you an exclusive Beer Hug release. If ever there was a box of beer that represented everything we love about NZ craft beer, this is it!

💥Sign-up today and save $20 ($10 off your first 2 deliveries). That's only $58* for 12 x incredible brews! Simply enter 'TOUR20' at checkout!💥
Epic Beer, founded by Luke Nicholas is a multi-award-winning brewery in the heart of Auckland, New Zealand. 16 years down the track, Epic is one of the most well-known and most awarded craft breweries in the country; delivering exceptional hop combinations and beer favourites in the market.

Epic Beer is known for its quality craft, enormous amounts of hops and the consistency of a truly tasty beer. Containing their latest and greatest hits, this is an Epic box of beers in more ways than one. To show your support for Epic and the NZ craft industry, it would be Epic if you could jump on this Epic release!

Contained in your 'Epic is Back with a Bang' release are the following 6 x 440ml and 6 x 330ml iconic brews;

6 x BIG SERVE 440ml brews;

💥Hazy Armageddon Hazy IPA (6.7%):

 

Creating a hazy version of this classic multi trophy winning beer was quite a challenge. Hazy IPA's are huge on the fruity hop aroma and the taste is more sweet and fruity with little bitterness. They are fuller in body. Fruity, hoppy, sweet, full.
💥Operation Goldfish Hazy IPA (6.2%):

 

Operation Goldfish is the latest in an endless series of new hazy IPA's.  This new hazy has Mosaic, Cryopop and Summit hops, producing an unforgettable flavour.
💥Red Root Red IPA (6.5%):

 

Introducing the first beer of the Epic Chakra Series "Root of the Soul" - a divine elixir that embodies the powerful and transformative energy of the root chakra. A red IPA, ideal drinking for the change of seasons with a balanced, slightly maltier base.

💥Hazy Zombie Double IPA (8.5%):

 

A new zombie strain with an unquenchable thirst for haze has risen... Bringing you the same bold flavours, massive hop aroma, taste and a deadly addiction.
💥Thunder APA (5.8%):

 

Bringing the thunder, this APA is packed full to the brim with American hops. A fresh and fruity brew for Summer.

💥MacGyver IPA (6.5%):

 

Three massively punchy hops to deliver you the flavour you expect from an IPA. Piney, citrus, stone fruit.
Plus 6 x ICONIC 330ml brews;

💣 Hop Zombie Double IPA (8.5%):

 

Hops have taken over the world. Permeated the senses of the minions. Hop Zombies now roam the streets. Lupulin ichor oozing from ravaged legions. Gorging, gouging, masticating. Salivating over insane hop flavours and aromas.
💣 Armageddon IPA (6.66%):

 

In the beginning, there was nothing. Then an impish brewer piled a ludicrous amount of hops into a batch of beer. This zymurgical big bang is Epic Armageddon, an apocalyptic assault on your preconceptions and taste buds.

💣 Epic Pale Ale (5.4%):

 

At Epic, they're obsessed with creating big hop-fuelled beers. This takes a shed-load of skill and a shed-load of hops. In fact, there are 15 crammed into this can. Many brewers would call that 'insane'. They call it flavour! Balanced pale ale, with notes of citrus, pine and peach.

💣 Joose Party Hazy Pale Ale (5.3%):

 

Stuffed with an EPIC amount of hops, this is the biggest, juiciest, stickiest hazy pale ale out. As you'd expect from Epic. Passionfruit, mango and pineapple. A joose party in your mouth.

💣Epic Pilsner (5.0%):

 

NZ grown Riwaka hops, tropical passionfruit US grown Amarillo hops combine with luscious stone fruit notes and herbal grassy freshness.
💣Epic Crush Hazy IPA (4.2%):

 

A fresh and fruity hazy pale ale with full flavour and 75% less carbs than the Joose Party Hazy Pale Ale.

Thanks for supporting local craft. We know you'll enjoy this Epic release!
If you don't want to subscribe to monthly deliveries, you can subscribe to receive deliveries every second month HERE!
Don't want to subscribe? no worries, you can buy this is a one-off box HERE for $69.95 plus shipping!
Big Hugs

🍻Team Beer Hug!

*Details:

Subscribe to the NZ Brewery Tour™ and SAVE $20 ($10 off your first two deliveries). Simply enter TOUR20 at checkout.

Cost is normally $68 per box per month plus $4.95 shipping or +$7.95 rural.
Skip, Pause or Cancel at any point. No drama!


Beers will be dispatched daily while stocks last. Track and trace emails will be sent upon dispatch. Our couriers provide contactless delivery for your safety. 
Frequently asked questions
This is our subscription service which gives you a range of beers from a different brewery every month. Each box typically contains 12 different beers (sometimes there double ups but only of the best ones!) which are shipped direct from the brewery where they were brewed to your door, so they're super fresh! It's just like a real brewery tour, but from the comfort of your home, and its the easiest way to discover great NZ craft beer.
No, definitely not!  
You can opt in and opt out of deliveries whenever you want.
When you subscribe, you will be sent an email that asks you to create an account. With this account you can manage all your personal details including opting out of or back into our delivery service.
One of the great things about the Brewery Tour is the discovery of new styles and flavours. 
Due to the monthly orders being quite large, it is just not feasible for our brewery partners to customise each box.
If you subscribe to the NZ Brewery Tour theres a few things you need to know. 
When you first join up, we'll get the beer to you from our featured brewery as soon as its ready. Depending on when you buy this could be straight away, or in a a couple of weeks. We'll make sure we make that clear on the product descriptions. 
After you get your first box you'll you fall in to our normal subscription cycle. 
Subscription payments are processed on the 15th of the month with the beer shipped in the days following. 
The Beer Hug Brewery Tour Subscription is all about getting a regular, super interesting box of beers that is fresher than you will find anywhere else!
You click on the green button labelled "Check Current Tracking Status" which is in the e-mail you will have received from Beer Hug when your beer ships.
We make it super simple to make changes to your account. These changes might include change of delivery address, payment method or opting into and out of subscriptions.  
To make changes to your account login click here
An email prompt asking you to create an account would have been sent when you signed up. If you haven't done that you can set up your account here: https://beerhug.com.au/tools/recurring/get-subscription-access
Or if you just need a hand, send us an email and one our customer huggers will help you out hugs@beerhug.co.nz.
Let customers speak for us