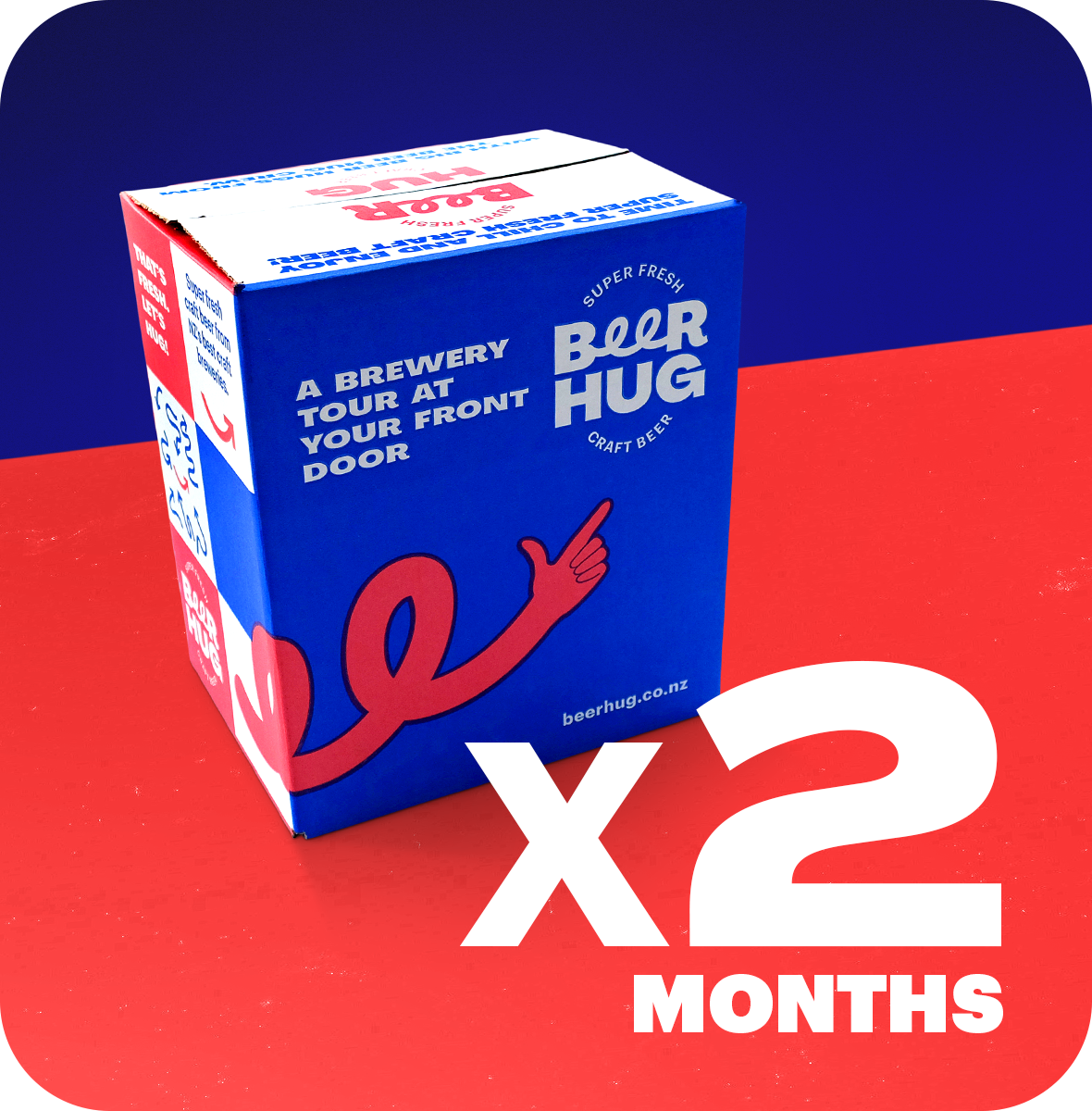 Two Month Pre-Paid Subscription to The Brewery Tour™
PRE-PAID GIFT SUBSCRIPTION: Give the gift of regularly delivered, super interesting craft beers from NZ's best breweries.
This will give you two deliveries from the featured brewery on our Brewery Tour™ subscription, delivering NZ's freshest & most interesting beer monthly.
Every month, get a box of awesome beers delivered direct and fresh from one of NZ's best breweries.
A literal tour of NZ's finest, each delivery contains the best the brewery has to offer: the freshest, most interesting and awesomest beers from NZ's best breweries.
Each month, the delivery will come from a different brewery who are tasked to tell their story through their beers and make it great value. 
You will receive your first box within a few days of ordering, then the same time the following month.
RRP for a monthly delivery is $68* (including GST) and will contain a bunch (typically a dozen or more) of super interesting beers and some goodies from the brewery from time to time. 
*Delivery/Courier costs:

Courier prices are included in the cost of this product.
DETAILS & INSTRUCTIONS
This is for a pre-paid subscription, so is a one-off cost for two monthly beer deliveries. If you'd prefer to pay monthly, just buy The Brewery Tour subscription here.
Make sure you add the recipient's name and address details when you make the purchase and put your details in for billing.
After the subscription has been purchased you will receive an email from us inviting you to create an account that will help manage the subscription. We recommend activating the account and passing the details on to the recipient so they can manage the subscription themselves. If you have any questions about how this works, email us at hugs@beerhug.co.nz.
Two Month Gift Subscription to The Brewery Tour™
Two Month Gift Subscription to The Brewery Tour™
Fantastic brewery I'd never heard of
The delivery took its sweet time but the beers were worth the wait. Especially loved the single hop hazies.
Great gift
I purchased a 2 month subscription for my Son-in-Law as a Christmas/Birthday present. He has enjoyed trying the different beers and having it brought to his door. Staff very helpful when you make a mistake on your order form!!. Would not hesitate to recommend Beer Hug
Two Month Gift Subscription to InverVegas
So far so good - but will fully review once I get the second delivery. Cheers.
Let customers speak for us